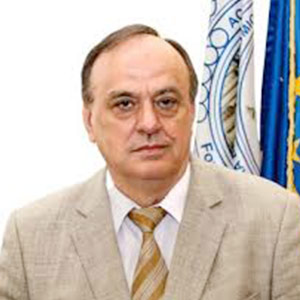 Name of Center Director: Prof. univ. dr. Constantin Mitruţ

Faculty: Economic Cybernetics, Statistics and Informatics

Adress: Calea Dorobanţilor, nr. 15-17, sector 1, Bucureşti, Romania

Phone Number: 021 3191 900/383
The main objective of the center is the fundamental and applied scientific research in the field of statistics and econometrics, aiming to develop interdisciplinary research in the economic and social field based on the use of statistical-econometric methods and models.
The center carries out the following activities: basic studies and research, applied research, services, continuous training, training and improvement, consulting, information – documentation – dissemination in the field of statistics and econometrics and related fields, according to the scientific competence and the science development trend. The research activity may be funded by a third party.
Since 2004, the Surveys and Investigations Research Center has conducted over 40 studies and researches for external beneficiaries, carried out 28 research contracts won through national competition and 9 research contracts in partnership with the business environment.
| No. | Project Name | Objective (or research area) | National (N)/International(I) | Period | Project director | Project website |
| --- | --- | --- | --- | --- | --- | --- |
| 1 | Viable eco-economic tools for quantifying ecosystem services in Romania | | N | 2014-2017 | Prof. univ. dr. Elvira Nica | |
| 2 | Arabesque Business School – program for the evaluation and development of managerial ability | Management | N/ Business Environment | 2016-2020 | Conf. univ. Vasile Alecsandru Strat | |
| 3 | Workshop – mini MBA-Timisoara | | N | 2018 | Conf. univ. Vasile Alecsandru Strat | |
| 4 | Understanding and modeling the spatio-temporal structures of inequalities and polarization in relation to the psychological characteristics | Social Sciences and Humanities | N/ PN-III-P4-ID-PCCF-2016-0084 | 2018-2022 | Prof. univ. dr. Marcel Ausloos | http://ropsy.granturi.ubbcluj.ro/research-team/ |
| 5 | Agenda for competences Romania 2020-2025 | | N | 2018-2019 | Prof. univ. dr. Claudiu Herteliu | |
| 6 | Intelligent system for predicting, analyzing and monitoring the performance indicators of technological and business processes in the field of renewable energies | | N | 2014-2017 | Prof. univ. dr. Adela Bara | |