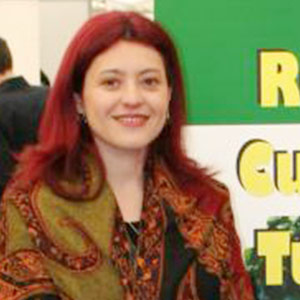 The Academic Research Center in Tourism and Services has its main activity in fundamental and applied interdisciplinary and trans-disciplinary research in the fields of tourism and services, involving mixed teams of national and foreign professors and researchers specialized in distinct fields of academia and research, as well as members of the central and local administration and the civil society, and from representative professional organizations.
Other activities carried out: consultancy in the fields of tourism and services but also in specific compatible fields and for the elaboration of research projects as coordinator and / or as a member in domestic and international consortia, expertise, training for graduates in the form of short programs and master's degrees, scientific services, on its own initiative or on the initiative of internal and international partners, having the right to issue graduation certificates alone or in collaboration with the specialized structures of the ASE.
The center, through scientific and applied research activities carried out within research projects with national and international funding, contributes to improving the performance of organizations / institutions / companies in Romania by discovering and applying new models and approaches for solving the problems of academic / university / Romanian business environment interest.
| No. | Project Name | Objective (or research area) | National (N)/International(I) | Period | Project director | Project website |
| --- | --- | --- | --- | --- | --- | --- |
| 1 | Tourism development and promotion strategy of Dâmbovița county | Consulting services | N/ Business environment | 2019 | Conf. univ. dr. Mădălina Lavinia Țală | |